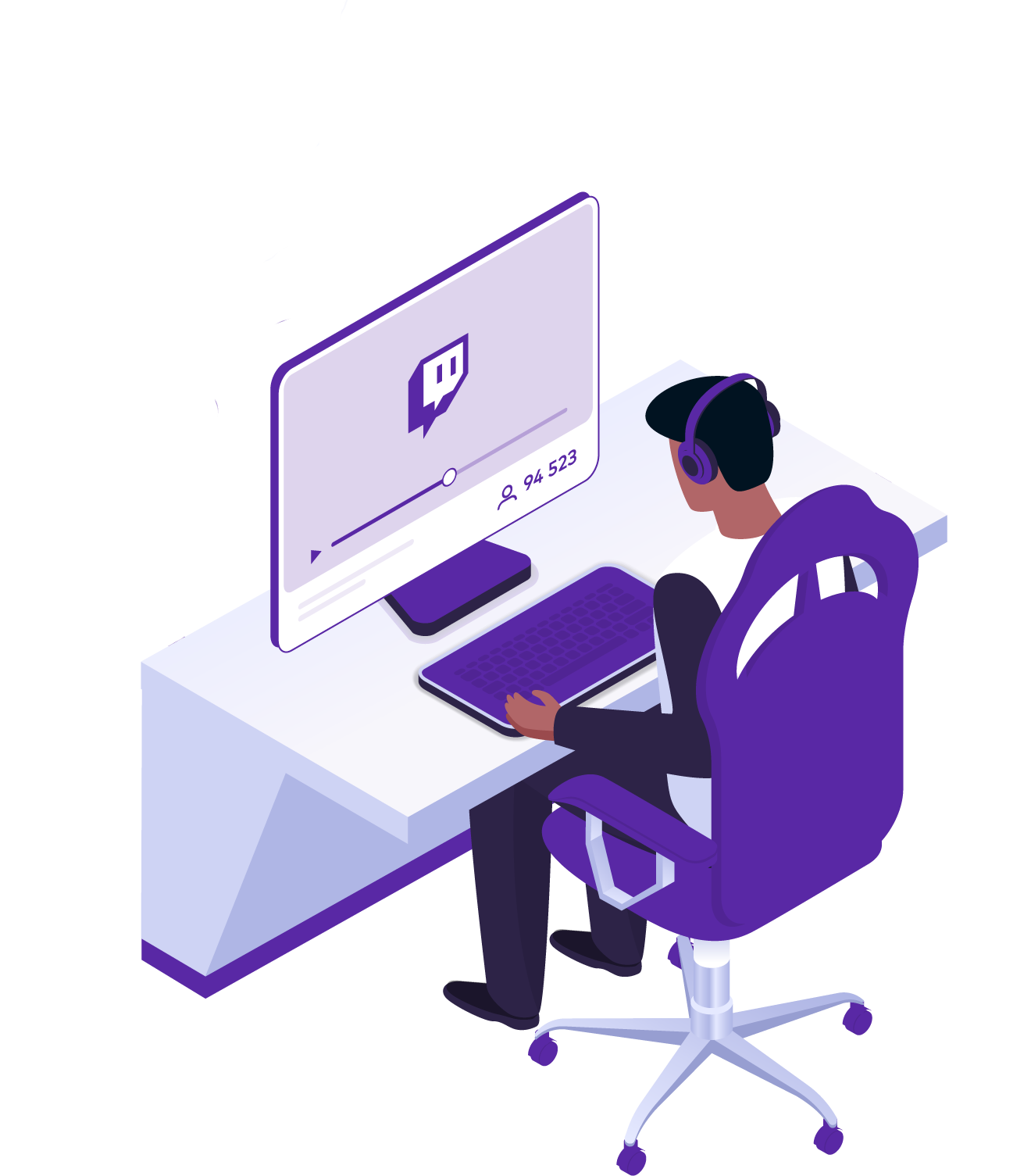 How can I get bits on Twitch
Streamerplus
Jun 29, 2022
What Are Twitch Bits?
Twitch is the world's foremost streaming platform, where gamers from all over can showcasing their gaming skills, chat with live viewers, and host games with other streamers. With Twitch, you can stream your games, or subscribe to streamers to see their content first.
But, you don't always need money itself to support your streamers, or even subscribe to them. There is a purchasable option called Twitch Bits, and you can use them to support your favorite streamers.
Twitch Bits are a buyable good from the Twitch website that allows you to show support and encourage streamers, and each one has its style and design.
Twitch Bits are made to showcase your Cheer, Cheer being an emote for when/if you donate to a streamer, which will show how much you care about them.
Cheering with Bits is for showing your support of a streamer, be they a favorite or a partner, and are designed to show a certain message or image to your streamer so that they can see it.
Each Bit Badge comes with its design, and depending upon the price, they can increase in flair.
They are, in fact, a form of currency. A Twitch Bit can show your support of a stream, as I said, and give a boost to your own stream if you're partnered with them.
In addition, by donating a Twitch Bit, you are making sure the Streamer in question can create more up-to-date and quality content via your donation.
Which, in turn, means that you get more of what you want, and they get paid. Or, if you get a bit, you get paid, and they get more of what they want. It's a win-win for everyone involved. 
But, how do you get Twitch Bits? 
They come in two forms. The first is for viewers, the second is for partners.
For viewers, Twitch Bits can be purchased when you log in and go to the upper righthand corner of the streaming menu. It should be listed as: "Get Bits," and is next to the "Subscribe" option.
There's another option at the bottom of the chat and is listed next to a smiling face in the upper right-hand corner.
Each Bit has its own costs, the least expensive going for $1.40, and then going past $308 in expense, so be sure to choose something that fits your wallet if you want one.
For Partners, Cheer Bits automatically renew depending on whether or not you are affiliated with the streamer in question, and are otherwise enabled until the option is deselected.
But, how do you get Twitch Bits from viewers? Well, that is, unfortunately, rather tricky. You need to stream well enough and generate enough views, for people to take an interest in your stream.
As I am not a streamer, I cannot offer solid advice for it, but I would recommend looking at other high-grossing streamers and seeing what they do. Many streamers have partnerships with other Twitch affiliates or have some form of ad revenue from marketing brands.
It might not also be a bad idea to engage with your audience in regards to your streams or keep your streams varied enough so that you can keep your audience engaged in your work.